Hotels
Cinequest is pleased to announce our sponsoring hotels for Cinequest Film Festival 23. These are some of the Silicon Valley's premier partner hotels and Cinequest is confident that you will not find a better value in the South Bay.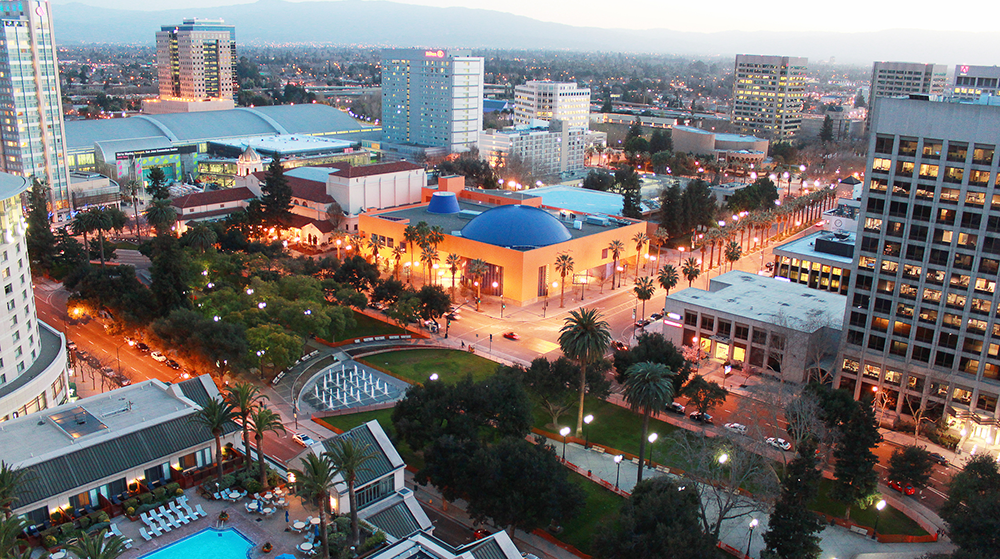 Parking
Venues, Hotels, Parking and Dining -- All within three blocks!

Parking Passes for Cinequest are currently available for purchase at the 2nd/San Carlos Garage. Passes cost $50 and provided 24 hour parking access to the 2nd/San Carlos Garage only. These passes are valid from February 26 - March 10. **Note: Passes are not available for online purchase and are only available at the 2nd/San Carlos Garage Office. Cinequest does not sell these passes.
Validations: Cinequest provides validation coupons good for 3 hour 40 minute of free parking with purchase of same day screening ticket and for festival pass holders. Validations are provided at each theater screening by Theater Managers or in lobby at Nathan Louie's Greeting Station.
For additional parking information, please visit http://www.sjdowntownparking.com or skip the drive and spend a day at Cinequest with VTA, the Official Public Transportation Partner of the Cinequest Film Festival, with their 8-Hour excursion pass http://www.vta.org/, or choose to take an amazing cab ride around town at a special Cinequest rate with Yellow Cab of Silicon Valley http://foraride.com/. VTA and Yellow Cab are official transportation partners of Cinequest Film Festival 23.


Click on the image to download / view as a PDF.