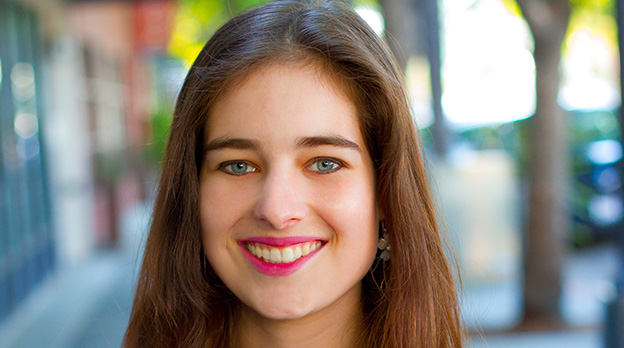 Samantha McGuire
Marketing Manager
"No matter what anybody tells you, words and ideas can change the world." – John Keating, Dead Poets Society
Samantha is currently working as a Marketing Manager for the upcoming Cinequest Film and Virtual Reality Festival. Her main focus is on the new Virtual Reality events and marketing. With both an artistic and business background, this year's festival combines both of her passions. Cinequest not only inspires, empowers, and transforms the lives of people and communities worldwide, but provides an incredible base to learn and explore for its team. The new ways of thinking and the challenges of new media are why Samantha loves working for Cinequest.
Samantha has been passionate about film and the visual arts since she was young. What she is most excited about this season, is creating a VR experience that has never been seen before.
When Samantha is not at Cinequest, she enjoys artistic pursuits like embroidery, painting, and creative writing.