"I think the most important thing about Cinequest is it's definitely the first time I've ever come to a festival where my immediate reaction is, 'What do I have to do to be invited back?' It's a perfect film festival in a glorious place." - Neil Gaiman.
Please watch this video from artists about their Cinequest experience.
Cinequest voted Best Film Festival by USA Today Readers.

"This festival is one that sets the trends and is actually ahead of the trends. Other festivals are copying Cinequest; I see it all the time." - Chris Gore (Ultimate Film Festival Survival Guide). Cinequest Film & VR Festival has helped discover countless artists including: Edie Falco (The Sopranos, Nurse Jackie); Alejandro González Inñárritu (Amores Perros, 21), Deepa Mehta (Water, Midnight's Children); Jason Reitman (Thank You For Smoking, Juno); Bryan Singer (The Usual Suspects, X-Men); Mira Sorvino (Mighty Aphrodite); Michael Imperioli (The Sopranos); Renee Zellweger (Chicago, Jerry MacGuire); and Gavin Hood (Tsotsi, Wolverine), among many others.Click here for additional Cinequest Programming Highlights
Unparalleled amongst the major festivals, Cinequest programs 85-90% of its Features and 100% of its Shorts from paid submissions. An Academy-qualifying festival for the short film categories, Cinequest is proud to honor the winners of its Best Short Narrative and Best Short Animation prizes with a shot at every filmmaker's dream... Oscar gold.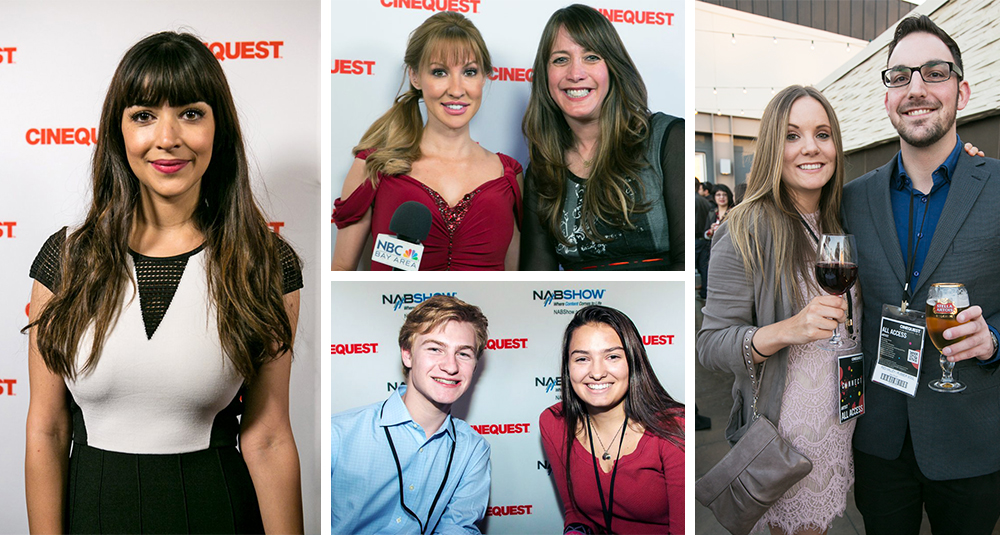 Film Submission Deadlines