Cinequest Film Submissions
"I think the most important thing about Cinequest is it's definitely the first time I've ever come to a festival where my immediate reaction is, 'What do I have to do to be invited back?' It's a perfect film festival in a glorious place." - Neil Gaiman. Please watch this video from artists about their Cinequest experience.
Submissions have now closed. Please sign up so you can be the first to know when submissions are open.
Cinequest voted Best Film Festival by USA Today Readers.

"This festival is one that sets the trends and is actually ahead of the trends. Other festivals are copying Cinequest; I see it all the time." - Chris Gore (Ultimate Film Festival Survival Guide). Cinequest Film & VR Festival has helped discover countless artists including: Edie Falco (The Sopranos, Nurse Jackie); Alejandro González Iñárritu (Amores Perros, 21), Deepa Mehta (Water, Midnight's Children); Jason Reitman (Thank You For Smoking, Juno); Bryan Singer (The Usual Suspects, X-Men); Mira Sorvino (Mighty Aphrodite); Renee Zellweger (Chicago, Jerry MacGuire); and Gavin Hood (Tsotsi, Wolverine). Cinequest is an Academy-qualifying festival for the short film categories. Click here for additional Cinequest Programming Highlights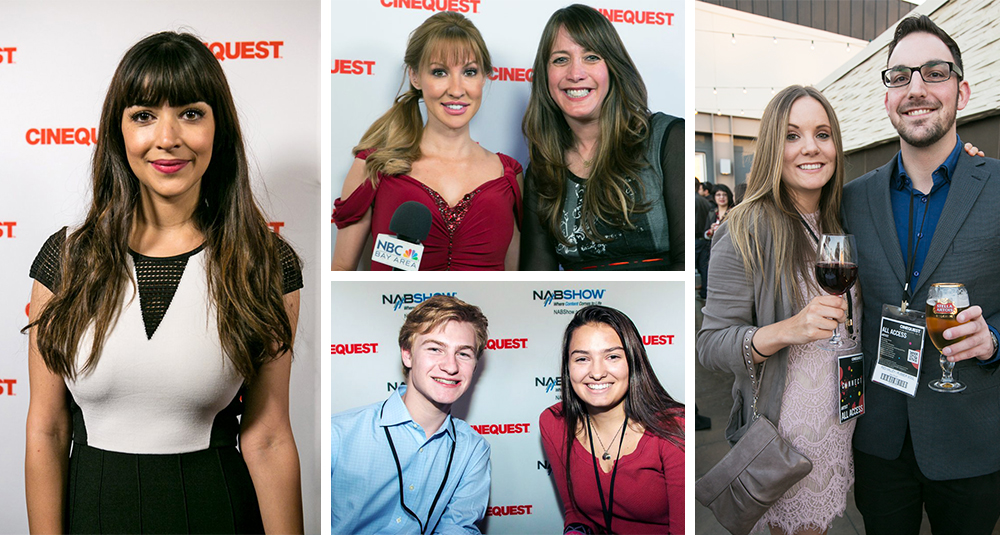 Click on the following for more information on film submissions sections, or for general rules and information. If you have any questions, please contact our Programming Department. If you are a Sister Cities Filmmaker, please click here to enter your submission access code.